World-Changing Work For Visionaries + Doers
Every AeroFarms team member is essential to our mission. We need people who run toward problems without hesitation and find creative solutions. We're changing the world. Our work is for the bold. If that's you, join us. If you want to help us change the world, apply to our open jobs below.
We're revolutionizing the food system – and that starts with the way we support our people and planet each day. With a team-oriented company culture, you'll work with the best and brightest in one of the most innovative industries across the globe. As the leading vertical farming company with a legacy of innovation, AeroFarms is rooted in solid science and grounded in impact.
Creating A Positive Impact Is Built Into Our DNA
As the first-ever indoor vertical farm to become a Certified B Corporation, impact is part of every aspect of AeroFarms. We are feeding our communities, creating year-round employment with meaningful wages and benefits, addressing food deserts and increasing access to healthier food options, creating educational opportunities working with schools like Philips' Academy Charter School in Newark, NJ, and offering second chance opportunities through the NJ Reentry Program.
Certified B Corp Business Practices
Local School Partnerships
Our Team-Oriented Formula
It is not just the innovative work that separates AeroFarms, it is how we create such meaningful work. Our passionate and driven team of experts utilize our C²A²RE Principles, to advance our mission and goals. Each week we nominate team members that exemplify our C²A²RE Principles below.
Working together as a team, aligning on responsibilities and objectives.
Seeding growth opportunities every step of the way!
Competitive salary + bonus structure
Medical, Dental, & Vision Insurance
401K with company match
Health and Wellness Initiatives
Collaborative work environment
Team lunches with our fresh, local greens!
Team-led initiatives and volunteer opportunities
Free access to huge library of educational courses and programs
Opportunities for professional development – we love to develop our staff and let them grow into new roles within the company
Other domestic and international work opportunities: as we add new sites around the world, we will need AeroFarmers to fly our flag around the world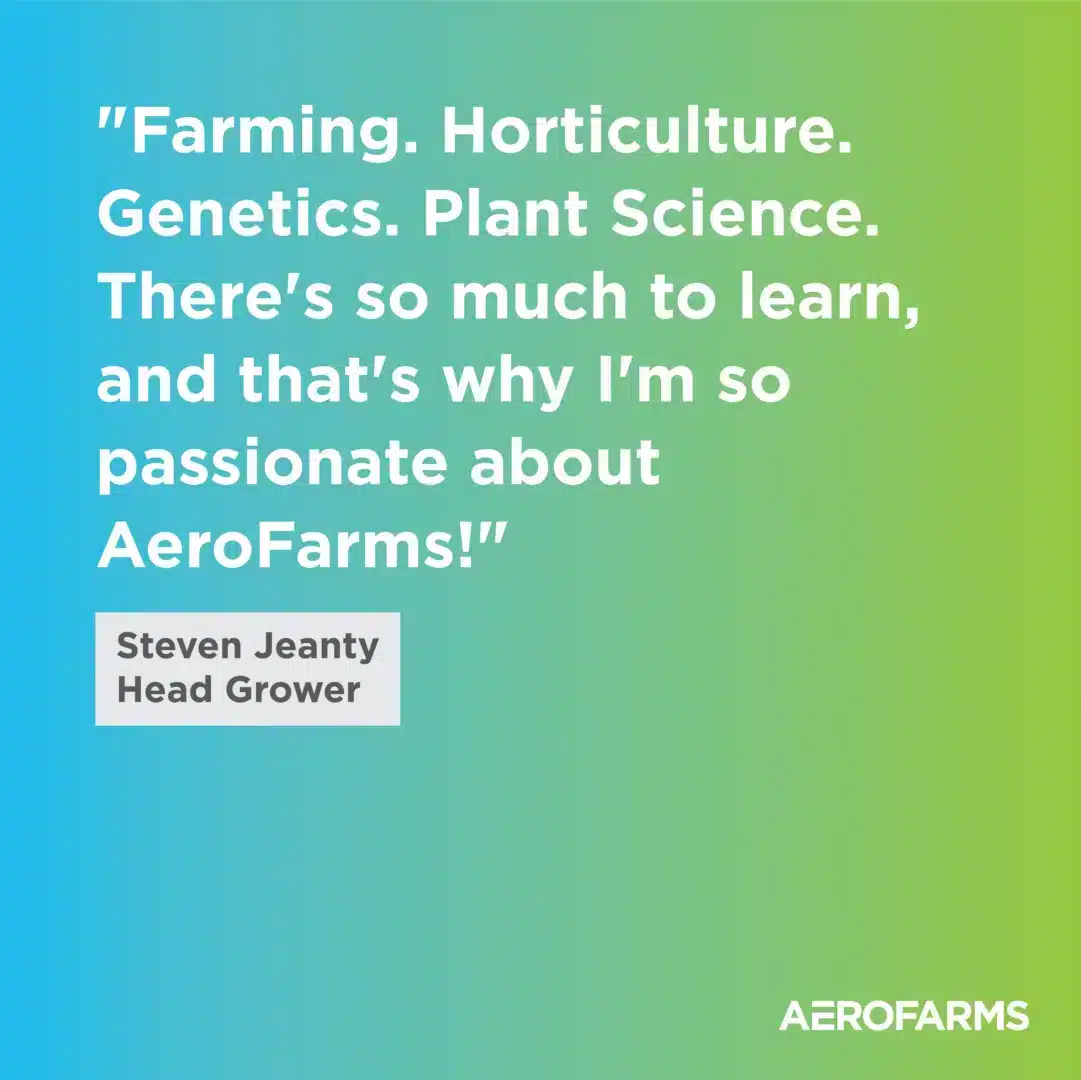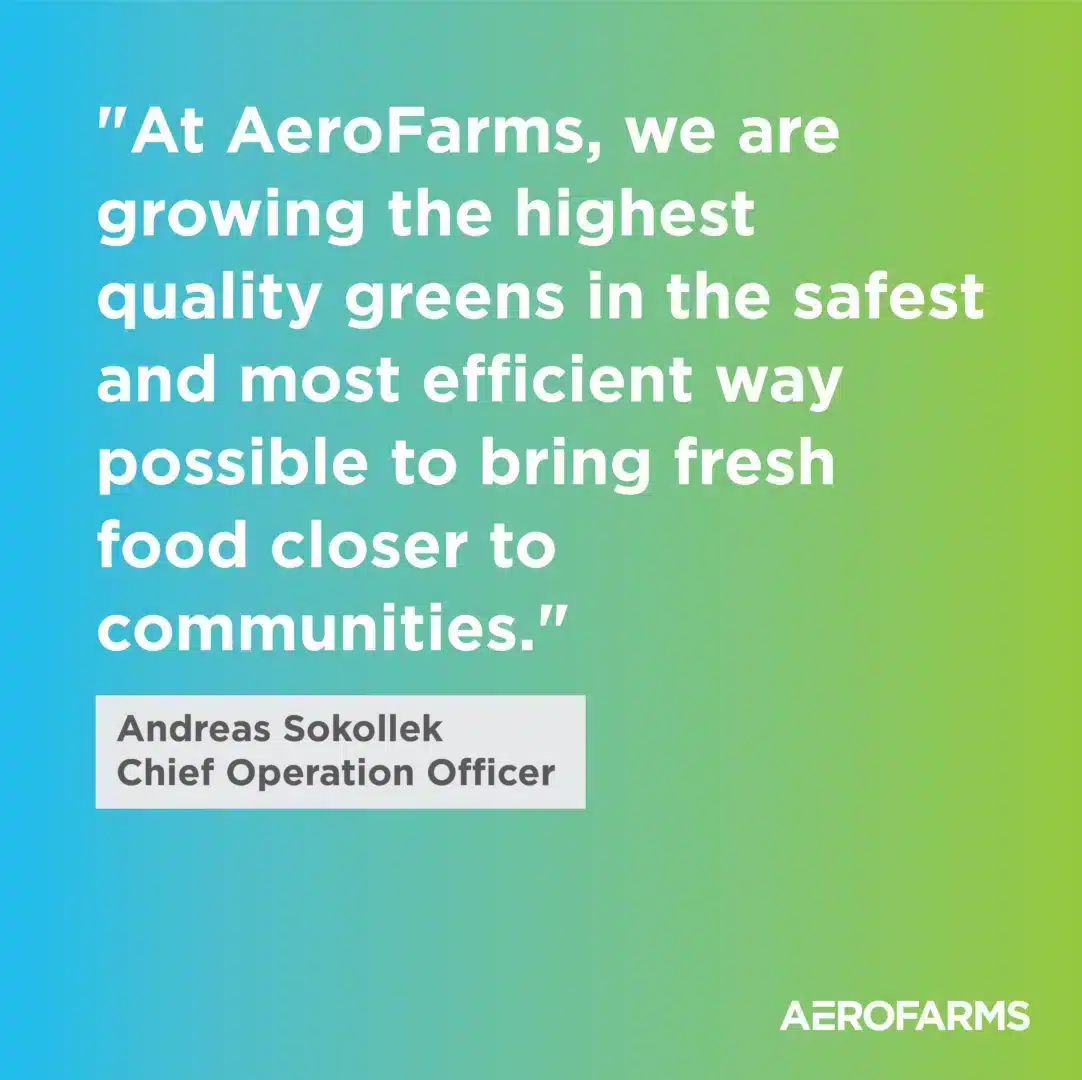 Watch our interview series with team members to hear more about the innovative work happening within AeroFarms and meet our team of industry experts.
Please note that AeroFarms does not work with any external staffing/recruitment vendors. Any unsolicited resumes shared with the AeroFarms team will be considered property of AeroFarms and no recruitment fees of any kind will be paid or owed unless an existing recruitment agreement exists alongside with specific engagement for the role in question.